UPDATE: (Oct. 24) ― Kelly Clarkson took to Twitter to clarify comments she made in a recent interview about struggling with her body image early on in her career. 
The singer shot down reports that she had suicidal thoughts because of her weight loss at the time, explaining that her distress came from other sources. 
"Just to clear something up. I wasn't ever miserable because I had to be thin. I said I was miserable & as a result I became thin," Clarkson explained. "I've never contemplated suicide because of my weight. I said people had no idea I was unhappy oddly enough because I appeared healthy."
But living wasn't always this easy for the "Meaning of Life" singer, who's paid witness to the ugly side of the music industry ever since winning "American Idol" at just 20 years old. 
Clarkson, who struggled with an eating disorder in high school, has always been open about the pressure she's faced to fit a certain body type, but now she's revealing the damage it wrought on her self-worth. 
"When I was really skinny, I wanted to kill myself. I was miserable, like inside and out, for four years of my life," Clarkson told Attitude magazine. "But no one cared, because aesthetically you make sense."
"It was a very dark time for me. I thought the only way out was quitting. I like wrecked my knees and my feet because all I would do is put in headphones and run. I was at the gym all the time."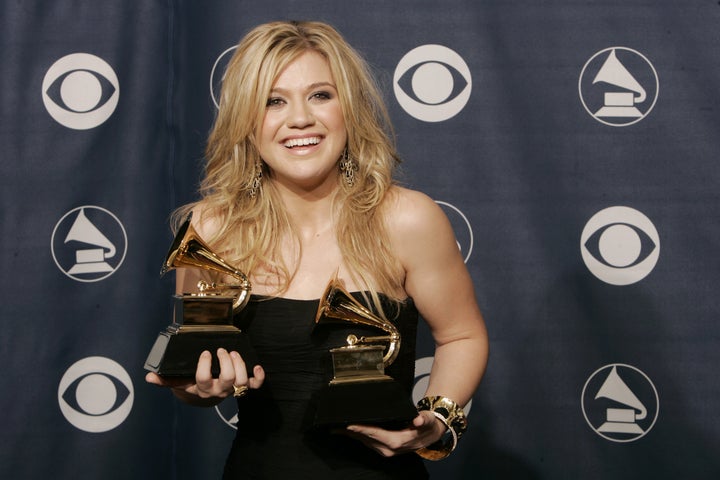 Clarkson suffered under the thumb of music executives until releasing her third studio album "My December" amid major conflicts with her record label. The album not only marked a creative departure for Clarkson, as she developed a rock edge to her traditionally poppy sound, but also a turning point in her body image. 
 "There's a song on 'My December' called 'Sober,'" the singer explained. "There's this line 'picked the weeds but kept the flowers' and I just live my life by that because you are who you surround yourself with."
"I was around some really negative people, and I got out of it because I had a lot of great people there too," she continued. "It was a case of turning around, facing them and walking toward the light."
And to those who continue to body-shame Clarkson in person or online, here's a reminder that she has zero time for that kind of foolery. When one troll called her "fat" on Twitter a while back, she shut him down with the perfect response. 
Our lives would officially suck without you, Kelly.