Needed ASAP: Person to lead group of other people interested in law and/or justice.
Previous experience unnecessary ― okay if law/justice is more of a hobby.
Must hate speaking to Congress. The very thought of it should make you physically ill.
We need a team player, someone who is pretty good at following the law, but isn't obsessed with it.
Also shouldn't be obsessed with other countries, like … I don't know, Russia, or something.   
Abraham Lincoln painting ORIGINAL $200 obo
Many owners, but from non-smoking house. Make an offer. Frame is very ornate and luxurious looking, but not real gold. President who freed the slaves.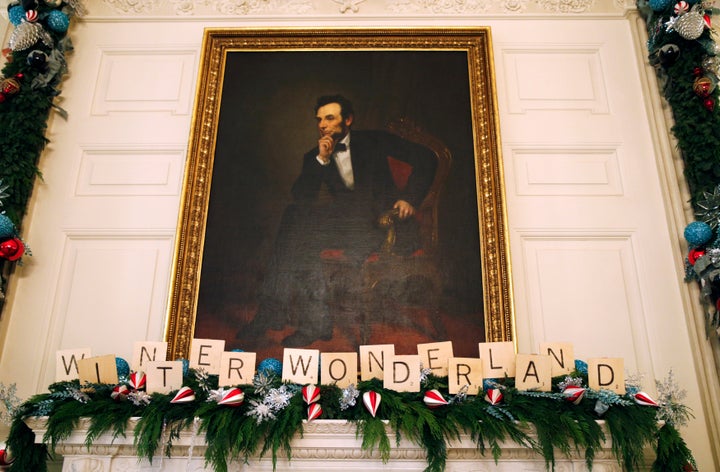 Back to the job listing … 
Speaking of Honest Abe, no one's suggesting that you lie, but we'll all last longer the less people know about the real us. Lying is more like job security around here.  
Would be nice if you could go use your resources to go after people I don't like without me having to ask you. 
Follow me on Twitter.
Must be willing to work nights and weekends. Saturday and Sunday mornings after the news shows tend to be busy.  
Dining tables and chairs $500 each
Chairs and tables can be broken up individually. Some light wear on the chairs, otherwise in good condition, but not gold.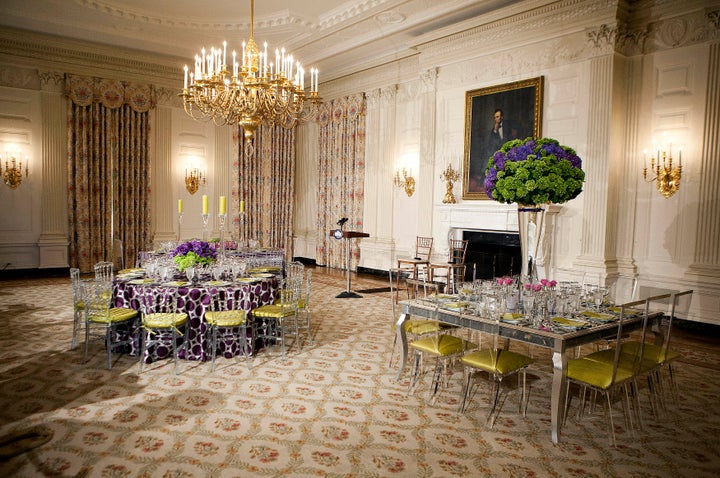 It's important that you're good at holding information. For instance, the sale of these items. No need to blab about it to everyone.
Can't be taller than me.
If you need to meet with me and I have to use stairs, you're fired.
One day a week, you'll be expected to take a turn guarding the nuclear button from me. A few times a day I get very frustrated with a foreign leader, a celebrity who says mean stuff about me, or spilling soda on my tie and I run to push that button. 
Ugly but very comfy couch $300, firm
This couch has seen better days, but has been sat on by a lot of very famous and influential people. Many wars started from this couch!
(Children pictured are not for sale. If you need some cheap child labor though, we can speak on that when you come for the couch.)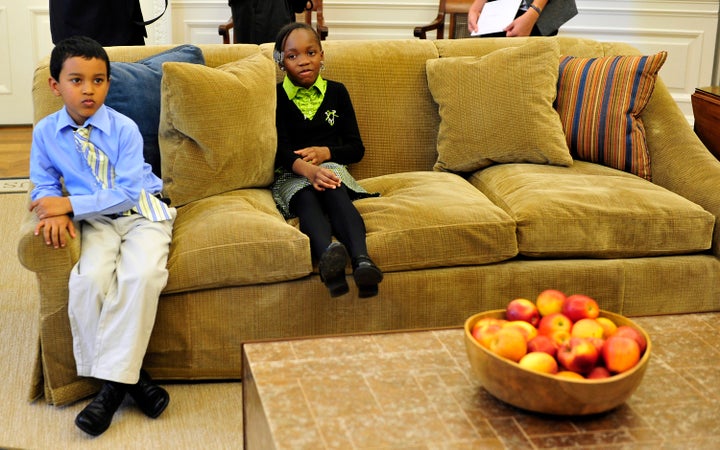 Oh, right, the job listing …
Legally change Reince Priebus' name to something easier.
Take care of Bannon's gambling debts.
You must watch "Fox & Friends" every morning, so that you understand why I make the decisions I do. 
Find Mike Pence and Kellyanne Conway for me. I haven't seem them in months.
Finding Obama's birth certificate must still be a top priority, second perhaps only to maintaining a steady stock of Make America Great Again hats.
Beautiful wood office desk $75, as-is
Nice old desk, but with new desk smell. Sturdy, not from IKEA. Pretty heavy, so bring another person! You can have any files or items you find inside.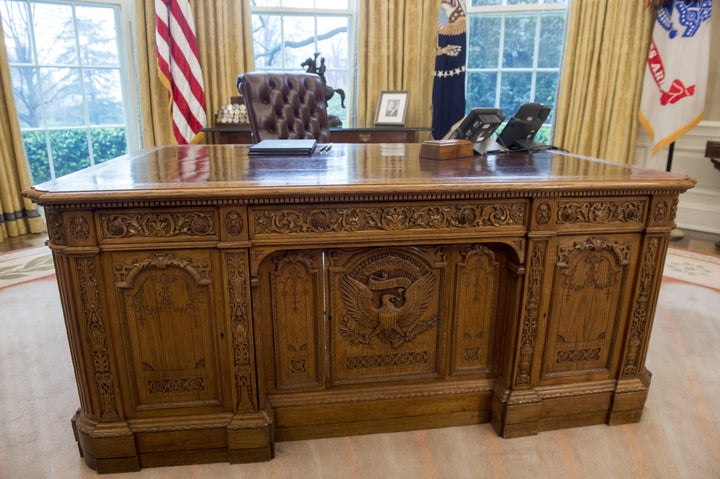 **All items are cash and carry! Items not sold will be left on curb near Washington monument**