There will at least 40 protests around the world this weekend that don't concern white supremacy, Donald Trump or freedom of speech.
This one is about the right for a woman to go topless in public without fear of arrest or shame.
It's all part of the 10th Annual Go Topless Day, a global protest held every August since 2007, dedicated to ensuring the right for women to go shirtless if they wish.
This years's event takes place on Saturday. It protests gender inequality where nipples are concerned, according to organizer Nadine Gary. She told HuffPost it is unfair that women can be publicly shamed or arrested if they choose to go topless ― a problem men don't face at all.
To that end, all the participants ― women and men ― will, depending on the city, either bare all or wear pasties over their nipple areas. 
"In true equality, either everyone has it or no one has it," Gary told HuffPost.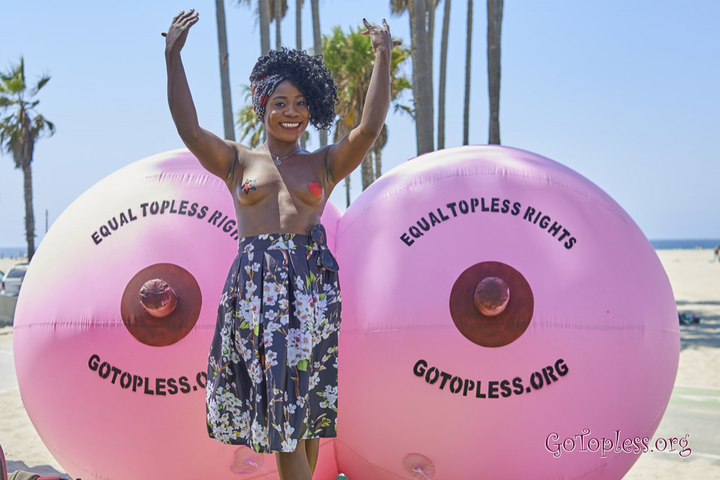 The group has been fighting for topless rights for more than a decade, and Gary feels as if a change is truly going to come soon.
"Women all over are sticking out their necks," she said. "And there is much less slut-shaming then there used to be."
Gary predicts that the Supreme Court will soon consider the rights of women to go topless.
The case involves Sonoko Tagami, who participated in a Go Topless Day rally back in 2014 when she was cited for indecent exposure. Tagami is arguing that she was wearing opaque body paint as part of a political protest, which makes her toplessness part of her First Amendment right to free speech.
Despite a Supreme Court that is currently a 5-4 conservative majority, Gary is hoping for the best.
She cites a ruling from June in the case of Sessions v. Morales-Santana, in which Justice Ruth Ginsburg wrote that a law which "differentiates on the basis of gender" is subject to "heightened scrutiny" and can only survive by serving "important governmental objectives."
As a result, any classification based on sex differences "must substantially serve an important governmental interest today," Ginsburg wrote.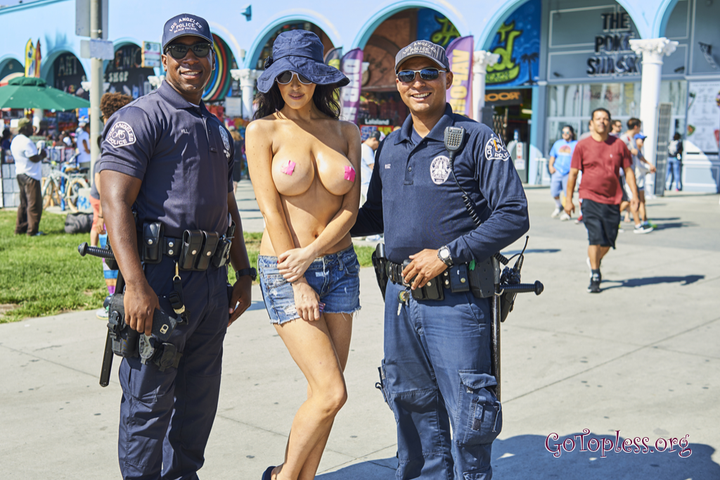 Gary and her fellow topless advocates are hoping that President Donald Trump will find this cause one that he can truly support.
"Trump hasn't tweeted this out, but he has a beautiful First Lady and daughter and it would be nice to own up to their bodies and femininity," she said.